Okay... I admit, I took longer than intended with getting stuff done. But I have been collecting, working on the website... and well, I had a chaotic summer with my fish tanks, having everything from horrible out break of dropsy in my bettas, to slicing my finger on a fish tank I was re-sealing.
That was the main problem. I have had difficulty in typing while it healed. Three stitches in the middle finger of my left (dominant) hand. I was unable, for most of August, to do anything for long periods of time. Even now, over a month after I sliced it, my hand is still tiring on me.
I've been breeding betta again; actually they spawned yesterday. I will have to show the family tree.
Anyway, I have updated the website from comic sans to Arial. And the header h1, h2, h3, etc... to impact.
Below is just an image of what I have finally decided.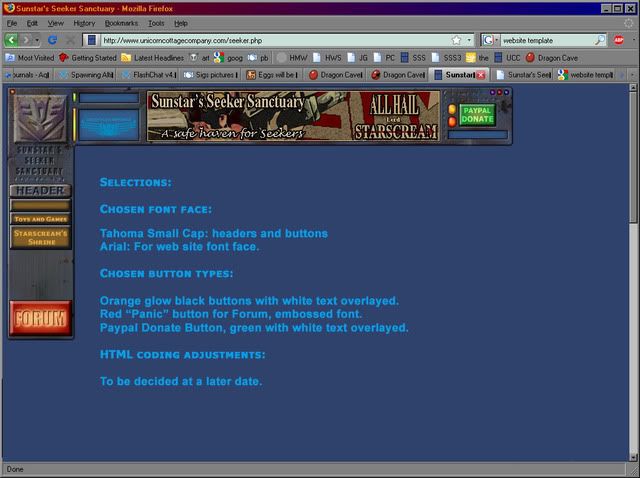 Now, I will try to fix it section by section, trying to work with the toy gallery first.
Anyway, that is it for now.
- Sunstar